The new "T-Control" remote control system is designed to work both on lift panels and on BEG platforms. The system, easy to install, consists of a GSM to be connected directly to the board. Furthermore, the telephone dialer of the system can be connected to the same GSM.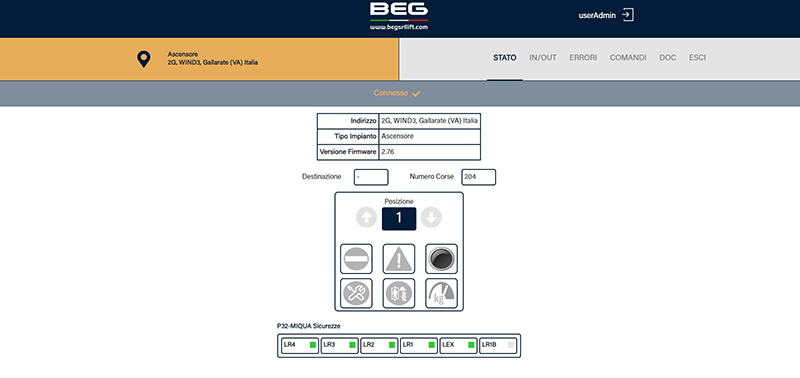 In the event of a breakdown, or an error on the part of the panel, the system provides
to send an SMS to the programmed number with a description of the error.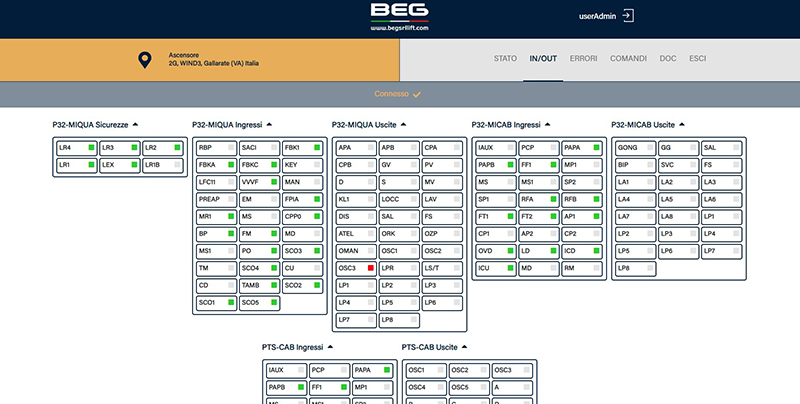 By connecting from a PC or smartphone via a browser, it is possible to check the status of the system, verify its operation, reset errors, make calls, modify programming, etc.
Features
Ease of assembly.
No subscription fees or additional costs.
Accessible via Browser from any device with internet access.
Management of the plant directory.
SMS warning in case of blocking error.
Remote error reset.
Online access and download of system documentation.
Possibility to modify the programming remotely.
Ability to view the errors stored in the card.
Real-time monitoring of card inputs /outputs.
Real-time monitoring of safety circuits
Real-time monitoring of the operating status.